How can Recovery Colleges provide the most benefit to people who use mental health services?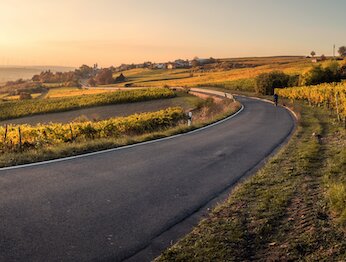 Recovery Colleges are a mental health intervention that use co-produced adult education courses focused on mental health as opposed to more traditional clinical approaches. RECOLLECT aims to find out how Recovery Colleges can provide the most benefit to people who use mental health services. Katy Stepanian, Research Assistant on RECOLLECT, reflects on how qualitative research can help us to answer this question.
What has the team has done so far?
During the first part of RECOLLECT (Recovery Colleges Characterisation and Testing), which ran from 2017-2018, the team used qualitative methods to investigate the main characteristics of Recovery Colleges (RCs); how recovery colleges work; and what sorts of benefits there are for students and staff (of both the Recovery College and in wider mental health services).
What makes a Recovery College a Recovery College?
Because there is such variation in how and where Recovery Colleges operate, part of the work in RECOLLECT involved developing a fidelity measure (a measure used to rate how well an intervention fits to a model) to find out what it is that makes a Recovery College different from other types of mental health interventions. Following a systematised review of the literature, we conducted qualitative interviews to identify the key components of Recovery Colleges from the perspectives of Recovery College managers, students and staff. Through this process we developed and refined a coding framework that acted as the basis for the fidelity measure. Out of 7 key features identified, subsequent statistical analysis suggested that the two most important aspects to defining a Recovery College are coproduction (a form of shared decision-making involving people with lived experience) and taking an approach of adult education (as opposed to a therapeutic environment led by a clinician, such as psychoeducation).
How do Recovery Colleges work?
We wanted to understand how Recovery Colleges work and who they work for, so conducted further qualitative research to produce a change model. To do this, we worked collaboratively alongside the lived experience advisory panel (LEAP) to coproduce a framework for guiding coding. The research team (including LEAP members) applied this framework to existing literature and refined our model through interviewing 33 stakeholders with Recovery College staff and students, commissioners, and partners in community and mental health services. Working alongside the LEAP helped the research team to make sense of data in ways that reflected lived experience of the subject. We found that there were three key ways that Recovery Colleges work: empowering environments, enabling different relationships, and facilitating personal growth (mediated by shifting the balance of power).