Qualitative Open Mic: Ethics in Qualitative Research – Episode 3 – Tanya Mackay on Sharing Ethical Knowledge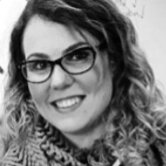 In this series, we are highlighting positive ethical practices in qualitative research with marginalised groups, and discussing ways in which we can make qualitative research inherently more ethical.
In this episode:
In this episode, Tanya Mackay explores how sharing ethical knowledge can provide a way through ethical dilemmas in qualitative health research. Tanya is a Senior Research Manager at the McPin Foundation. She joined the team in 2019 after moving to the UK from Australia. Her previous work was university-based with a focus on co-design in research and advocacy. Tanya has been involved in developing policy in the mental health space and has an interest in vicarious trauma for people in support roles and research. She hopes to contribute to furthering peer research methods and runs reflective practice sessions at McPin. She has a First-Class Honours degree in social work and uses her practice knowledge of strengths-based and narrative approaches, as well as her lived experience as both a service user and carer, to inform her work.
The episode begins with a discussion around to what extent qualitative health researchers speak honestly about the ethical dilemmas they face, why might they be hesitant to speak about ethical dilemmas, and what we can do to encourage more frank discussions between researchers. The discussion then moves to how researchers can better involve participants in ethical decision making processes within research, and how to make ethics more accessible for participants – including the benefits of lived experience involvement. They then discuss how to support collaborations between researchers and charities, and how academic institutions could benefit from the ethics of research conducted in NGO and charity organisations. They end discussing what the role of written guidance on ethical research practices can be going forwards.
Listen below, or on Spotify or Apple Podcasts.