Qualitative Open Mic: Ethics in Qualitative Research – Episode 4 – Janet Holt on how can health ethics committees adapt?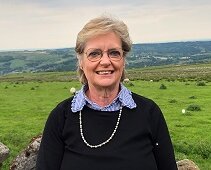 In this series, we are highlighting positive ethical practices in qualitative research with marginalised groups, and discussing ways in which we can make qualitative research inherently more ethical.
In this episode:
Janet Holt explores how health ethics committees work, and discusses issues around transparency, dialogue, emerging qualitative methods, and regulatory versus relational ethics. Janet Holt is a registered nurse and midwife with a BA(Hons) in Philosophy from the University of Leeds, an MPhil in Applied Philosophy from the University of Manchester and a PhD in Psychology from the University of Leeds. In her PhD thesis, Janet examined the attitudes of UK nurses to active voluntary euthanasia. Prior to joining the University of Leeds, Janet worked in clinical practice as a nurse and midwife both in the UK and in Kenya as well as working as a research midwife in the Department of Obstetrics and Gynaecology at the University of Leeds. She is currently Associate Professor in Healthcare Ethics and is recognised internationally as a leader in this field. A founding member of the Ethics Committee of the Royal College of Nursing (RCN), Janet has considerable experience and expertise in research ethics and has chaired Ethics Committees in both the School of Healthcare and the Faculty of Medicine and Health. She is currently an expert member and Chair of the Bradford Leeds Health Research Authority Research Ethics Committee. Janet's research interests and publications are within the disciplines of Healthcare Ethics and Nursing Philosophy.
Janet starts off by giving us an inside view of what it is like being a chair of a research ethics committee before going on to address some of the historical issues related to healthcare ethics, including defensive researchers, tick-box practices, and approaching a wide array of research methods. The conversation then moves to discuss how survivor research and lived experience research is approached during ethics, which leads to a discussion of the different expertise that is brought on to ethics committees by its members. Janet then reflects on the way researchers approach ethics committees and the work leading up to this interaction, from researcher training to application guidance. The episode ends with Janet sharing some useful resources in this area for both researchers and ethics committee members.
Listen below, or on Spotify or Apple Podcasts.