Qualitative Open Mic: Qualitative Conundrums - Michelle O'Reilly on quality in qualitative research
Qualitative Conundrums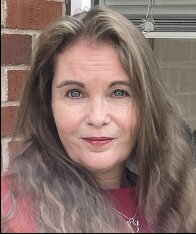 Qualitative research often brings up a lot of questions for researchers with much debate and few clear answers. This series aims to tackle some of the fundamental questions we face conducting qualitative research and provide insight from experts into ways to address these qualitative conundrums.
In this episode...
We are pleased to welcome back Dr Michelle O'Reilly to discuss the challenges around ensuring that qualitative research is high quality. Michelle is Associate Professor of Communication in Mental Health, and a Chartered Psychologist in Health, at the University of Leicester and Leicestershire Partnership NHS Trust.
In this episode Michelle discusses the challenges faced by qualitative researchers in proving their research has meaning and value, and fighting against a one-size-fits-all approach to assessing quality. She touches on methodological variations, positionality and reflexivity, how to improve transparency in your research reporting, and how to tackle pressure to use checklists. Finally, she emphasises the necessity of maintaining passion for qualitative research and of reading widely to help better understand and use different methodologies.
Listen below, or on Spotify or Apple Podcasts.