Qualitative Open Mic: Qualitative Conundrums - Oli Williams on co-production
9 Nov 2022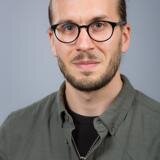 Qualitative research often brings up a lot of questions for researchers with much debate and few clear answers. This series aims to tackle some of the fundamental questions we face conducting qualitative research, and provide insight from experts into ways to address these qualitative conundrums.
In this episode:
In this episode, Oli Williams discusses co-production. Oli is a Postdoctoral Research Fellow at The Health Improvement Studies (THIS) Institute at King's College London. Oli's research joins the dots between social inequality, public health, and people's day-to-day lives. His research focuses on health inequalities, relationships between health and body weight, weight stigma, equitable intervention, and participatory research methods.
Oli begins by talking about different definitions of co-production, issues around funding co-produced research, and discusses whether co-produced research is what people actually want. He then goes on to talk about impact from co-produced research, what role researchers can take in co-production, and advice and resources for doing meaningful co-produced research. See the bottom of the page for links to Oli's recommended resources.
Listen below, or on Spotify or Apple Podcasts.